Deciphering Prescriptive Analytics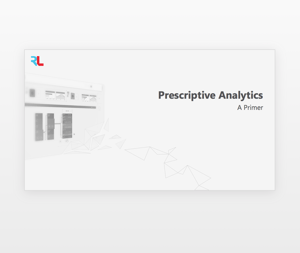 Prescriptive analytics is a relatively new concept to the business planning and advanced analytics space. However, it has received increasing attention by the media, influencers and analysts due to its ability to drive unmatched value within the advanced analytics space.
This slide deck provides you a broad, easy-to-follow run-down of the following:
How prescriptive differs from other forms of advanced analytics
What sorts of problems unique prescriptive addresses
What the unique value add is
How to find the best prescriptive analytics software
Simple fill out the form on the right to download the slide deck.